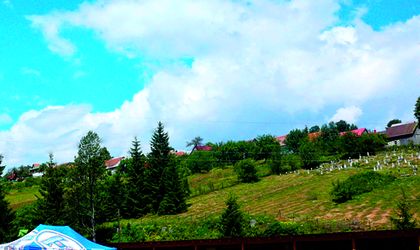 The 20th edition of the Garana Jazz Festival, an open-air jazz festival famous in Central and Eastern Europe will be held in Romania between July 7-11.
The festival will be held in three locations, all within the Garana area: "La Rascruce" Inn, Poiana Lupului and the Catholic Church in Valiug.
Among the jazz singers invited to perform during the festival are Magnus Öström, Carlos Bica, Arild Andersen, Helge Lien and many others. The last day of the festival will be culminated by the performance of Jack DeJohnette, one of the most knows musicians in the world.
The Garana Jazz Festival will also bring on its stage nine Romanian performers, such as Liviu Butoi's quarter Liviu Butoi & French Connection, Emil Bizga Quartet, Sorin Zlat Trio and Bega Blues Band.
Besides the jazz performances, the festival will also show a series of book releases. Some of the books which are to be launched at the Garana Jazz Festival are Mircea Tiberian's "Sunetul de referinta" and "Vineri seara intr-o vale cu lupi", written by Nicu Strambeanu.
In addition, the theater company "Aualeu", known for their "traveling" performances in towns and cities and overseas, will bring to the festival their show "Circus Mundi" on Saturday, July 9.
Tickets can be purchased online off the biletmaster.ro website, with prices varying according to the type of ticket: the price for a one-day pass is RON 90, while the four-day pass costs RON 320 and the five-day pass costs RON 400. Tickets can also be purchased on the spot.
 Andreea Dulgheru