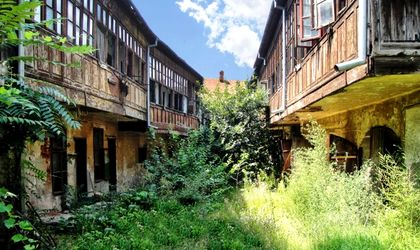 Putureanu Inn from Old Center of Craiova, an 1,500 sqm usefull surface historical monument, built in XIX century, was put on sale in an auction organised by Artmark Historical Estate with an starting price of EUR 690,000.
The inn was built by merchant Nita D. Putureanu (1854-1910) who appears in the official documents as the owner of the inn. Upon his death, the heirs will share a significant fortune valued at about USD 2 million in the current currency.
Occupied successively by the German army and the Soviet army, Putureanu Inn remains in the ownership of the family until the nationalization in 1950.
The inn has an land area of 2.174 sqm, a built-up area of 1.994 sqm and an ssable area of 1,500 sqm. The building includes 92 rooms.
The starting price of the auction is EUR 690,000, but Artmark estimates that the value of the transaction could reach EUR 800,000 to EUR 1 million.