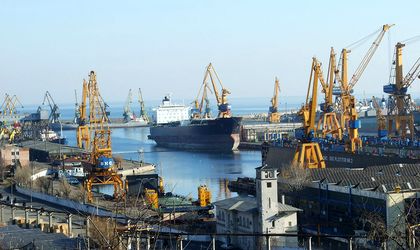 DIICOT prosecutors made a record drug capture of 2.5 tons of cocaine hidden in four containers, unloaded from a ship in Constanta Seaport.
The drugs were found hidden in the structure of four containers, wrapped in more than ten layers of wrapping materials and substances to avoid their detection on scanner. Each cocaine packet was also stamped with a famous brand names, used to indicate the quality of the drugs and the destination where they were supposed to be sent.
The drug packages were scheduled to be further transported in cargo trucks. The cocaine was found to be originally from South America (primarily from Columbia) and their destination was Holland, where they would then be distributed in other Western Europe states.
According to the chief of the Organized Crime Control Department, Claudia Cucu, the value of the drugs on the black market is estimated to be more than EUR 600 millions and the concentration of the drugs was over 90 percent.
Daniel Horodniceanu, DIICOT chief prosecutor said in a press conference that one Columbian and four Lithuanian suspects were arrested in Romania and a sixth suspect was arrested in Spain, believed to be the leader of the drug cartel.
"It is the biggest cocaine capture in Romania and one of the biggest in Europe," said the chief prosecutor.
The five arrested suspects in Romania will be trialed on Friday at Bucharest Court, risking a sentence of 20 years in jail.
The investigation, under the codename "Globetrotter", was conducted by DIICOT prosecutors and more than 150 Romanian policemen, in partnership with judiciary authorities from the USA (DEA), Spain (Guardia Civil) and South America states. In Romania there are more similar operations currently ongoing.
Andreea Dulgheru