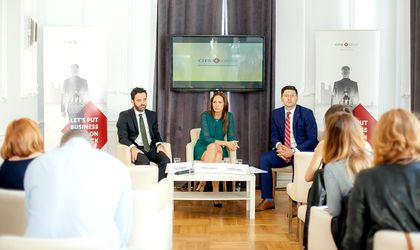 The report on the distribution of world wealth, according to which 1 percent of the population holds more wealth than the remaining 99 percent is also replicated in the Romanian economy, according to a study by the CITR Group on the evolution of major Romanian companies. 
The report shows that Romania has around 640,000 companies, but only one percent of them, namely 6,521 companies generate over 60 percent of the turnover at a national level.
This means that, although at a macroeconomic level, Romania recorded, in the second semester of 2017, the largest economic growth in the EU, of 5.7 percent, according to Eurostat data, at a microeconomic level we are witnessing a "worrying" trend, according to which the large revenues come from a very small number of companies.
"This misbalance impacts strongly the way in which 99 percent of Romanian companies are running their activity; the Romanian economy is dependent on this small number of large companies and the small and middle-sized companies, which form the large majority of Romanian companies, are extremely vulnerable. Romania remains as fragile as in 2007-2008, and the experience of the previous crisis does not create any comfort, because we are not better prepared for possible recoil," Rudolf Vizental, CIT Resources CEO explains.
According to the CITR Group, the number of companies with an impact on the economy has decreased, but instead are more profitable, and use more employees. In other words, the pyramid of the Romanian economy is higher, with a sharper top, while the basis is vulnerable to blows that can trigger the system's collapse.
The small number of large companies has a direct effect on investments: "This misbalanced structure is the main reason behind the low number of transactions at a national level. Although Romania is the most attractive economy in Eastern Europe, concrete opportunities are most of the times much too small to attract institutional investors. In order to grow, the option to consolidate should also be considered, not only those of organic growth," Vizental said.
According to the CITG Group, the number of companies with a major impact were divided into bankable company, companies that can be reorganised, and insolvent companies. The first category of companies has increased, the middle one has shrunk, and the number of insolvable companies almost halved.