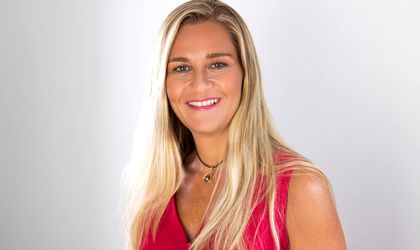 Vodafone Romania CEO Murielle Lorilloux says she expects the process to acquire UPC Romania to be approved by the European Commission by the middle of next summer, and that the total fusion of the two companies could take a few years, according to Economica.net.
"UPC and Vodafone's operations don't overlap and I don't think we'll have any problems in terms of competition. I'm very confident that the European Commission will approve the fusion, which will be a success story on the market," Lorilloux said.
Vodafone announced in the spring that it would take over cable giant Liberty Global's operations in Germany, Romania, Hungary and the Czech Republic, in a transaction worth EUR 19 billion. In Romania, Liberty Global owns UPC, through UPC Holding in the Netherlands.
Lorilloux said that the biggest challenge in the merger will be the integration of the two IT systems.
"Integrating the IT systems will be the most complicated part because both companies have their own systems, as a group as well as locally, for every country. In order to have a total conversion of fixed and mobile services, the biggest challenge will be related to the speed of the process. Judging by the experience of other integration processes we've been through in Spain or Germany, it will take at least six months and up to 2-3 years, depending on the company sizes and the complexity of the operations," she explained.
She added that a team is already working to prepare the fusion on  the HR, IT and financial sides and that UPC Romania employees will be important to Vodafone, which needs their expertise.
Vodafone is one of the largest mobile telecommunications operator in Romania, while UPC is one of the most important players on the fixed communications segment – cable TV and internet. Taking over UPC will allow Vodafone Romania to launch convergent fixed-mobile services. The transaction will not include UPC's satellite television operation, Focus Sat.