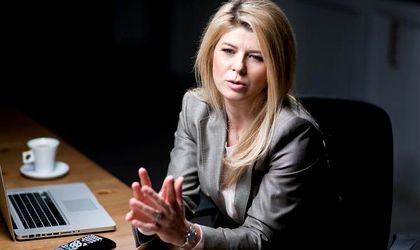 UPC Romania's revenue generating units (RGU) surged with 20,600 new subscriptions in the third quarter of the year, ended September 30, 2012, compared to the previous quarter, taking the total RGU base to 1,675,600.
UPC Romania, part of UPC Holding, closed the second quarter of the year with a total number of 1,152,300 clients, and gained 5,100 new ones in the third quarter.
The operator is seeing growth in the segment of the digital television which reached a total of 404,200 subscriptions in Q3, up 3.6 percent on Q2.
On the other hand, the company is losing clients of analog cable television, having 446,400 subscriptions in this sector on September 30, 18,600 les than compared to the previous quarter.
In DTH television, UPC gained 9,100 new clients on the previous quarter, reaching 296,100 clients.
UPC is now broadcasting 17 HD channels and provide 3D content.
In the third quarter, UPC added 10,300 new internet subscribers compared to the second one, taking the total number to 316,700.
This is the market segment with the highest growth potential for UPC, which launched high-speed internet in 24 new cities this year.
UPC now offers Fiber Power 60 and 120Mbps to 94,000 clients, which represents 30 percent of the total number of internet subscribers. Over 52,800 clients have also subscribed for the wireless internet solution.
The operator has currently a customer base of 212,200 subscribers who benefit from landline telephony services, up 2.7 percent on Q2, 2012.
In picture: Severina Pascu, CEO of UPC Romania
Otilia Haraga