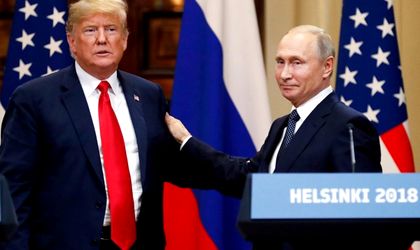 The White House said on Thursday that president Donald Trump has invited Vladimir Putin to Washington this fall, despite the uproar in the US over Trump's statements during and after the Helsinki summit, including his failure to confront Putin for Russia's interference in the 2016 presidential election, Reuters reports.
According to White House press secretary Sarah Sanders, Trump asked national security adviser John Bolton to issue the invitation to Putin. No exact date has been set yet.
Nobody has been briefed about what Trump and Putin discussed in their one-to-one plus interpreters meeting on Monday, but both Trump and Putin praised their first meeting as a success.
Putin's last official visit to the US was in July 2007, when he spent two days at the Bush family compound. The last official visit by a Russian president to the US was by Dmitry Medvedev in 2010.