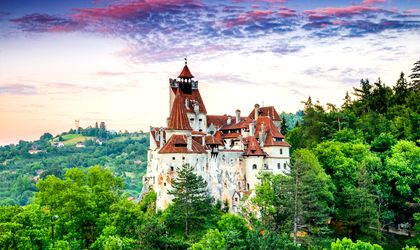 After more than a year in which they postponed or even canceled most of their vacations, Romanians can finally enjoy their free time. With restrictions lifted, the June 1 holiday can include open-air travel without a mask, unlimited hotel reservations and dining at the restaurant, both outdoors and indoors. In these favorable circumstances for travel, the local accommodation units registered a significant increase in the number of guests during the extended weekend.
June 1, mini-holiday occasion
According to a Travelminit.ro report, accommodation units in Romania registered 45% more bookings for the mini-holiday on June 1, compared to 2019. The statistics also appear in the context in which tourism abroad is still governed by many uncertainties, conditioned by PCR tests or quarantine on return to the country, in some cases.
"During the last month we have witnessed the gradual return of local travel reservations and, for certain periods of time, we have even exceeded the level of reservations, compared to 2019. We attribute this increase to 2 main factors: the lack of administrative restrictions for local travel – does not require PCR, quarantine or vaccine tests and the fact that, after more than a year of restrictions, Romanians want to travel and relax. We have approximately 7000 properties available from which Romanians can choose. The most requested properties in the summer season are those located on the coast, but also in mountains and spas", said Rigo Ferenc, co-founder of Travelminit.ro.
A variety of options
A 3-night mini-holiday, from Saturday to Tuesday, offers enough time to check out the main tourist attractions of a holiday destination. At the top of Romanians' preferences, there are the seaside resorts. The novelty of this area is that the beaches have been widened in the Mamaia area, in order to accommodate even more tourists. The more remote old destinations, such as Tuzla, have also been modernized and now offer a variety of services, such as renting a sun lounger or a canopy. The price for an accommodation unit at the seaside that includes 3 nights for 2 adults starts from 390 lei / room, in Eforie Nord.
Despite the unstable weather that is announced during the mini-vacation, Romanians also pay special attention to mountain areas. They booked accommodation in the main mountain resorts, and in Brașov the prices for a mini-vacation for 2 people, 3 nights, start from 484 lei / room. For spas, the price for this extended weekend starts from 420 lei / room for 3 nights accommodation in Băile Tușnad resort in Harghita county.