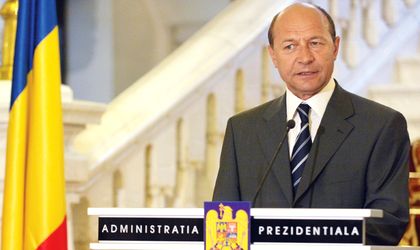 President Traian Basescu will approve on Wednesday the minister appointments for Ponta's new government which will assume a new governing program in the Parliament. The president announced that he talked to the PM about the Cabinet's situation on Wednesday, after Gariel Oprea's investment.
"We reached an agreement which contains the following: the Government will assume responsibility for a new program, ergo I will validate the ministers that gained the Parliament's approval today. I hope if I hold up my end of the deal, so will the Government in the established terms", the president said.
The president said afterwards that the decrees were signed around 16:30 and the paperwork was already sent to the Official Monitor. The oath ceremonies are planned for Wednesday evening.
Romanian Prime Minister Victor Ponta won a confidence vote in Parliament on Tuesday, as expected, securing a new mandate to push through a series of IMF-backed reforms aimed at speeding up growth. 
After the vote,  Traian Basescu held a special press conference at Cotroceni where he stated that "there should be a new governing program that reflects the new political reality as well as the protocols established between the new coalition partners".