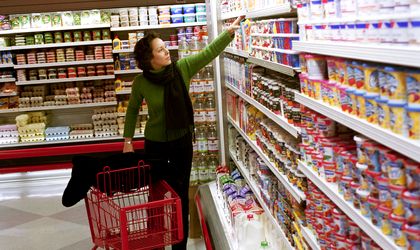 A comparative analysis by Adevarul based on data from the National Prognosis Commission and the National Institute of Statistics (INS) regarding average net salaries and cost of food products shows which cities in Romania are the most convenient to live in based on the purchasing power of their inhabitants.
The foods for which the INS published prices in March are: potatoes, dried beans, dry garlic and onions, carrots, apples, milk, sheep's cheese, eggs, honey.
Employees from Bucharest and Cluj, Timis and Ilfov counties will be the best paid this year, but the average prices for the main food products sold in agricultural markets in March 2018 shows that they are not all necessarily the most profitable cities to live in. However, Bucharest does take the top spot in Adevarul's list, with the highest average net salary (RON 3,658) and a cost of RON 94.3 for the list of food products above, which means that the average Bucharest inhabitant could buy 38.77 food baskets with their salaries.
On second place is Vaslui, which has one of the lowest average net salaries in the country (RON 2,181), but whose inhabitants can buy 31.86 baskets.
The most expensive cities from the point of view analysed by Adevarul are Timisoara and Cluj. Despite the fact that the salaries are high in these cities, Cluj inhabitants can only buy 28.67 baskets of the products above with their salaries of RON 3,118, while people in Timisoara can only buy 26.65 baskets with their RON 2,992 average net salary.