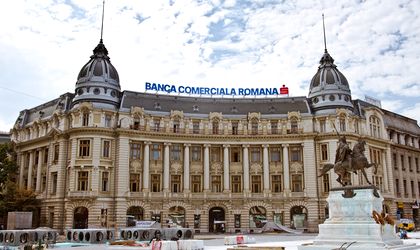 Banca Transilvania, Unicredit, Raiffeisen and ING saw their assets grow in the past year, while the leaders of the banking system (BCR and BRD) continued on their downward spiral, writes zf.ro.
Banca Transilvania consolidated its position as the third biggest bank in the country reaching a market share of 8.9 percent at the end of 2013. Unicredit climbed to the 4th spot for the first time since the bank entered the Romanian, and now owns 7.6 percent of the market.
Unicredit managed to knocked down CEC Bank, which stagnated at a market share of 7.4 percent last year. The Romanian bank is threatened by Raiffeisen, which reached a record share of 7.3 percent last year, after buying retail assets worth EUR 90 million from Citibank.
ING Bank climbed two positions in the ranking, reaching the 7th place last year, with a 5 percent market share. Unlike Unicredit and Raiffeisen, ING registered a purely organic growth.
While the ranking is still led by BCR and BRD and that is not likely to change any time soon, the two banks saw their market shares eroding. BCR's market share of 17.5 percent is a historical minimum.
Source: zf.ro.