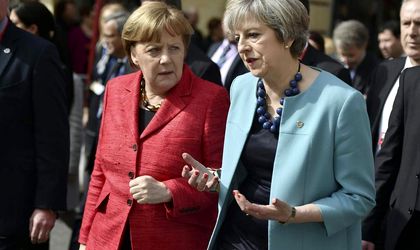 UK prime minister Theresa May will meet with German chancellor Angela Merkel in Berlin on Tuesday to discuss Brexit developments ahead of Wednesday's EU summit in Brussels, according to The Guardian.
In the meantime, May's Conservative party will continue talks with the Labour Party to try and reach a compromise on a Brexit deal that could be passed through Parliament.
May has faced strong criticism from pro-Brexit MPs in her party for opening up negotiations with rival Jeremy Corbyn and she is under pressure to not accept Labour's main proposal, namely a permanent customs union with the EU after Brexit.
At the EU leaders' summit on Wednesday, the British PM will seek a new extension to Article 50 until June 30.