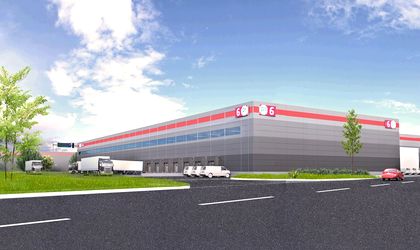 The industrial and logistics market in Romania is crossing its best period in history, both in terms of demand and supply, with development concentrated in a series of large cities with access to at least one motorway that facilitates the transport and distribution of goods in a shorter time and with lower costs, to a larger number of customers. The inventory of industrial and logistics spaces in Romania reached 3.42 million sqm at the end of the third quarter of this year, almost 90 percent of which were located in Bucharest, Timisoara, Cluj-Napoca, Pitesti, Ploiesti, Sibiu and Arad.
Other cities where modern logistics parks have been developed but that do not have direct access to high-speed roads are Iasi, Ramnicu Valcea, Braila or Roman, where the projects are mostly punctual, at the specific request of an occupant.
Bucharest now has a stock of more than 1.6 million sqm of storage space, accounting for 48 percent of the total stock, and the capital is followed by Timisoara (440.000 sqm), Cluj-Napoca (254.000 sqm), Ploiesti (240.000 sqm) and Pitesti (240,000 sqm), according to the Romania Industrial & Logistics Market report by real estate consultancy Cushman & Wakefield Echinox.
In the first nine months of the year, new spaces of 380,000 square meters were delivered, while in the last quarter developers are due to finish another 200,000 square meters, a record level for the Romanian market.
"We've noticed a more dynamic market activity over the past three months, with active demands from logistics companies involved in various projects and auctions. The area of ​​interest is still Bucharest, as it is the city with the largest stock (over 1.6 million square meters) and attractive new deliveries in 2019. And the big cities with tradition and industrial development are on the tenants' expansion map – Timisoara, Cluj, Sibiu, but we're also observing a growing interest for the Eastern region of Romania, such as Bacau or Iasi. The year 2018 was one of retailers and distributors who have consolidated or made large-scale moves, and we estimate that we will also witness significant transactions in this segment in 2019," said Rodica Tarcavu, Partner, Industrial Agency, Cushman & Wakefield Echinox.
Given that the occupancy rate is over 95 percent in most cities, the level of rents continued to be stable, with class A warehouses traded at between EUR 3.5 and 4.25/sqm/month, with prices set depending on various criteria such as occupancy time, surface area or technical specifications.
Taking into account the development plans announced by the big players in this market, it is expected that the stock of logistics and industrial areas in Romania will exceed the 4 million sqm threshold by the end of 2019.