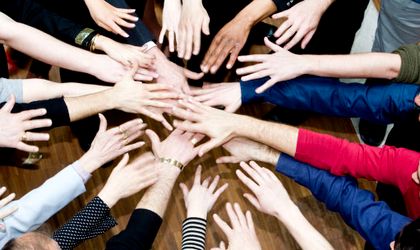 Between July 11 to 12, Akcees and SAP Romania are organizing Enterprise You, an event dedicated to starting entrepreneurs who want to find out how to kick off and grow their business.
Enterprise You is a pan-European training program developed by Akcees in collaboration with other six organizations in Europe. During the two days, participants discover key skills and practical abilities such as personal branding, leadership, communication and creativity, and learn more about how to start your own business. At the end, graduates become part of the Enterprise You international community and thereby gain access to mentors and experts in their fields of interest, along with learning resources and events relevant to their future development.
The Enterprise You training program is delivered in Romania by Irina Scarlat, Akcees co-founder and marketing manager for How to Web & TechHub Bucharest. Irina Scarlat is a professional trainer with over 8 years' experience in the field and has collaborated with numerous startups over time.
Enterprise You addresses young people aged between 18 and 28 years who want to start their own business. Applications are accepted until July 4 at http://akcees.com/workshop. Participation is free and finalists will be announced Tuesday, July 7.
Natalia Martian