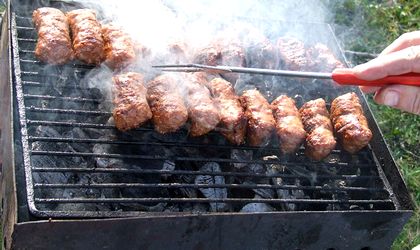 Officials in Brussels have agreed that bicarbonate of soda, which gives spicy "mici" bullet-shaped grilled meat delicacies their springy texture, will be permitted by the EU. The reprieve was published on Thursday in EU's Official Journal, which means that starting with June 25, the traditional product will be up for export in all EU Member States.
The panic about the future of mici started last June, when an EU directive for food restricted the use of sodium carbonates and other additives in food, potentially affecting typical recipes.
The Romanian government then forwarded a request to the European Commission, formulated by the Romanian Meat Association, asking for the mici to be included on an EU list of traditional products that are exempt from such directives.
Since then, the EU has allowed Romania to continue to produce mici, but not to export them.