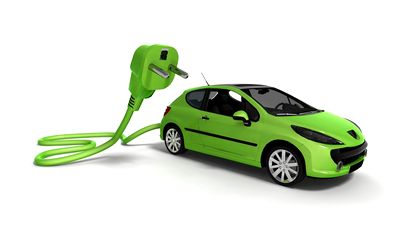 The sale of green cars, electric and hybrid, went up by 223 percent year-on-year, to 400 in Q1. In Q1 of 2016 Romanians purchased 126 units, the statistics of the Automotive Manufacturers and Importers Association (APIA).
Between January-March, compared to the three months of 2016, the share of green cars in the total sales represented 1.7 percent, and the purchase of electric cars went up by 310 percent, while in the case of hybrid cars there was a 215.5 percent increase.
In March were sold 183 electric and hybrid cars, up by 64.86 percent compared to the previous month, when 111 cars were sold. The ranking of the best sold 100 electric cars in the first three months of the year was topped by Mercedes-Benz (8), followed by Audi (6), Volkswagen (4), Volvo (3) and Porsche (2).
Moreover, most hybrid cars sold in Romania, between January-March 2017, were recorded by Toyota (328 units), followed by Lexus (32), Kia (3), Land Rover, Mercedes Benz and Ford (1).
Official statistics show that, at last year's level, the number of new electric and hybrid cars sold in Romania stood at 1,183 units, up by 138 percent compared to 2015. From the total, 167 units are 100 percent electric cars.
The Ministry of Environment announced recently that, starting May 10, it will start a new edition of the Rabla Plus program for the purchase of environment friendly cars. The program will offer to those who intend to purchase a 100 percent electric car an EUR 10,000 voucher, and for the hybrid ones an EUR 4,500 one.