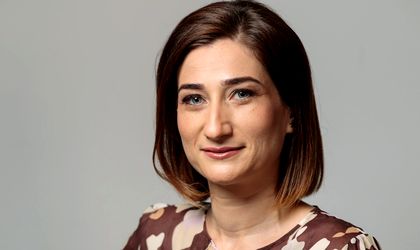 Roxana Sunica, manager marketing, communication and corporate affairs at FEPRA International, will be moderator during the first edition of the Environmental and Sustainability Summit organized by Business Review on July 4 at Sheraton Bucharest Hotel.
Sunica will moderate the third panel about "Leadership in everything you do, leadership in environmental projects; the power to influence others to support your cause, to join you in your mission for this planet."
After 10 years of activity at Recolamp, a responsibility organization responsible for lighting equipment, where the last position held was the Chief Executive Officer, Roxana decided to accept the packaging waste management challenge, and since March 2018 she has the position of marketing, communication & corporate affairs manager at FEPRA International.
Business Review brings you an event that discusses environmental protection with a focus on waste management through a different approach. For years, all actors involved – national and local authorities, packaging manufacturers, Waste Electrical and Electronic Equipment (WEEE) in the market, lightbulbs or batteries, waste management outsourcers/third-party entities, sanitation companies, recycling companies etc. – have been raising awareness of the system's shortcomings in Romania.
The panels will feature concrete examples with star players who are truly dedicated to protecting the environment. Through Keynotes, Case Studies and Presentations, they will share their learnings with a "Can Do" attitude.