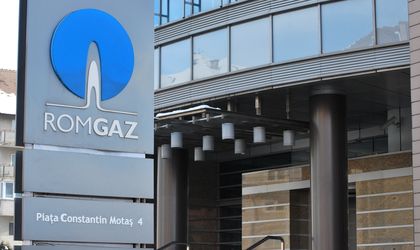 Romgaz, the national gas producer, will invest RON 1.6 billion in 2018, half of which will be used for the construction of the new Iernut Thermal Power Plant, according to the economic director of the company Andrei Bobar.
"Our plan is to reach our investment budget, a total of approximately one billion and a half – RON 1.6 billion on consolidated basis, with RON 1.5 billion invested individually by Romgaz. In our investment plan, we actually have development directions, a large part of this plan for 2018 refers to the construction of the Iernut power plant, almost half, about RON 700 million, we are talking about the money allocated for the construction of the Iernut plant, the rest being allocated on the exploration, development, production and , of course, the increase of the storage capacity," said Bobar.
According to data provided by Romgaz, in the first semester it managed to invest the amount of RON 653 million, more than three times the same period of the previous year (RON 222 million), the investments being financed exclusively from own sources company.
The investment plan is budgeted at RON 1.6 billion for the whole of 2018, much higher than in 2017 when a total of RON 782 million was invested.
Of the amount of RON 653 million lei invested in the first semester by Romgaz, 74 percent concerned the refurbishment and modernization of the equipment, 1 percent was for the storage capacity and 25 percent for the geological exploration works.
"We have achieved the objectives started in the previous year, we have carried out preparatory activities (designing, obtaining land, approvals, agreements, authorizations, acquisitions) for new objectives. We have also carried out modernization works and capitalization repairs on the wells in operation "With regard to the construction of the new Iernut power plant, we have carried out foundation works and delivered four gas turbines, three generators for gas turbines and other equipment," a Romgaz report said.