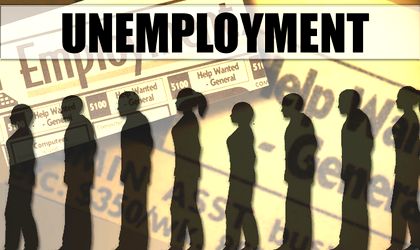 Romania's unemployment increased in May for the second month in a row, as the number of unemployed persons rose by almost 2,000 to 413,313, National Institute of Statistics (INS) data showed on Monday.
The seasonally adjusted unemployment rate stood at 4.6 percent in May, the same level to that of April, but declined by 0.5 percentage point from May 2017.
In April, Romania's unemployment rate bounced back to 4.6 percent, the first increase in the last 11 months.
The number of unemployed aged 15-74 was 413,313 in May, compared with 411,397 in April and 469,592 in May 2017, according to official seasonally adjusted data.
The unemployment rate among men exceeds the rate among women by 0.9 percentage point, with 5.0 percent for men and 4.1 percent for women.
The unemployment rate represents the share of unemployed in the active population.
Trend change
Economists say that the unexpected rise of Romania's unemployment rate in April could indicate a trend change in the near future, due mainly to the end of a global economic growth cycle, to domestic political tension and to the lack of public investment.
Analysts point out that a series of indicators limit the downside potential for Romania's unemployment rate.
"The slight uptick in the unemployment rate could have been due to an increased number of people joining the labor market (…) after sustained double-digit wage hikes that occurred in the last two years. With 1Q18 flash GDP coming out flat and fiscal troubles mounting, there is not much downside potential left for the unemployment rate, unless the government steps up investment," ING analysts said in a research note.
Few available jobs
Experts warn that Romania still has few available jobs compared to its total active population, and this factor limits its growth potential.
"The Romanian labor market offers a pretty complex and slightly puzzling perspective. In the 15-64-year old category, there are roughly 4.9 million employees in an active population of around 8.8 million. By contrast, neighboring Hungary has roughly 4.4 million employees and an active population of 4.6 million," ING analysts point out.
This approaching trend change comes in a moment when Romania still needs to maintain a high rate of jobs creation in order to keep structural unemployment under control.