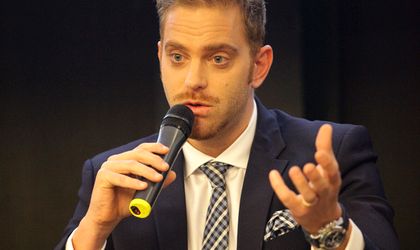 The Parliament approved on Wednesday the prevention draft bill which will block state inspectors from issuing fines for certain issues found during their controls at companies.
"The prevention law will not allow inspectors that go on controls to apply fines automatically for more than 500 contraventions, stated in more than 90 normative act," said Ilan Laufer, the minister for business environment, commerce and entrepreneurship, who initiated the draft bill. The contraventions cover the main areas such as taxation, labor legislation, agriculture, tourism, environment protection, communication, consumer protection, local administration and internal affairs.
The draft bill will be submitted to president Klaus Iohannis to sign into law.
The Ministry for Business Environment says there are two areas for action: On one hand the ministry will launch an information portal addressing companies which will include guides and kinds of support materials for the firms.
On the other hand, the law aims to "identify an area of reasonability in the control field," said the Ministry for Business Environment.
"This pillar refers to the application mechanism for the warning, for the first time, without additional sanctions, and the creation of a remediation plan that includes a term of up to 90 days and a set of measures for improvements," said the ministry.
The prevention law will be enforced 20 days after it will be published in the Official Gazette.