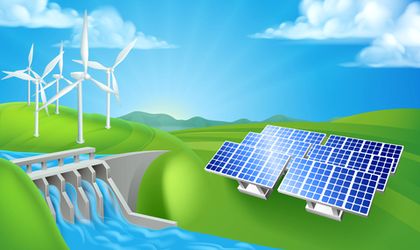 Low-carbon energy producers will receive public money if the price of electricity on the market falls below a certain threshold, but will have to return the difference if the price goes above this level, Doru Visan, secretary of state at the Ministry of Energy, said on Tuesday, quoted by Agerpres.
'The Ministry of Energy is considering promoting a mechanism like contracts for difference. This mechanism will apply to all investment projects for the production of low-carbon electricity," Visan indicates.
This kind of mechanism is aimed at stabilizing revenues for producers at a fixed price level, known as the exercise price.
In 2014, the European Commission has already approved a UK scheme called "Contracts for Difference" that promotes the generation of electricity from renewable sources, considering it is in line with EU state aid rules.
Officials of Nuclearelectrica, the company that operates Romania's only nuclear power plant, have stated on several occasions that such a mechanism could help complete the reactors 3 and 4 at Cernavoda.
The investment in the two new reactors, estimated at over EUR 6 billion, is not feasible at the current market prices, according to Nuclearelectrica.
Photo credit: dreamstime.com