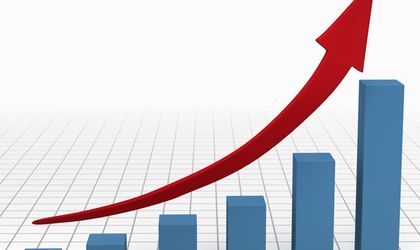 The National Commission for Strategy and Prognosis (CNSP), the government's economic forecast body, revised upward its estimates regarding the gross domestic product (GDP) value, inflation and RON exchange rate in 2018.
The commission estimates Romania's GDP will grow by 6.1 percent in 2018, up to RON 930 billion (EUR 200 billion), or EUR 10,269 per inhabitant, from EUR 187.9 billion (EUR 9,592 /inhabitant) in 2017.
The previous report of CNSP, released in February, forecasted a GDP value of RON 924 billion in 2018.
But many analysts expect a slowdown of economic growth rate in 2018 to less than 5 percent. The International Monetary Fund (IMF) estimates for this year a growth rate of 5.1 percent in Romania in its latest World Economic Outlook report.
According to the government's commission, the inflation will reach 3.2 percent at the end of the year (4.3 percent on annual average), compared with 2.6 percent (3.6 percent annual average) in the previous report.
The commission also revised upward its EUR/RON exchange rate estimate, forecasting an exchange rate annual average of 4.65 in 2018, from 4.59 in February.
The average net monthly earnings of Romanian employees will reach RON 2,634 (EUR 566) in 2018, up 11 percent in nominal terms (and 6.4 percent in real terms) compared with 2017 (RON 2,373 or EUR 519), according to the commission.
Photo credit: dreamstime.com