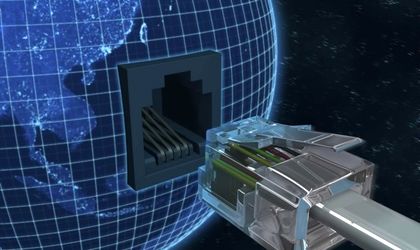 The Romanian government has officially set the minimum level of the fees for the telecom licenses that will be auctioned this summer, hoping to raise at least EUR 700 million to the state budget.
"The government decision which sets the minimum values of the taxes for licenses that grant the right to use radio spectrum in the frequencies 790-862 MHz, 880-915 MHz, 925-960 MHz, 1710-1785 MHz, 1805-1880 MHz and 2500-2600 MHz has been passed. When these frequencies are taken out for auction, the minimum sum that could reach the state budget will be EUR 700 million," said Andrei Zaharescu, government spokesman.
According to the Minister of Communications Dan Nica, "there are no changes in the conditions that have been announced by the regulation authority. Starting prices have been maintained. The licenses will be won by operators who bid the most. These licenses allow the introduction of 4G telecom services. I hope that by the end of August or the beginning of September, the auction will be through," said Nica.
SPECTRUM ON SALE
* Granted for 15 years, starting April 6, 2014
42 duplex blocks of 5 MHz each:
3 simplex blocks of 15 MHz each in 2600 MHz
*Granted for 15 months, expire on April 5, 2014
5 duplex blocks in 900 MHz
6 duplex blocks in 1800 Mhz
Following the approval of fees by the government, ANCOM has set for June 22 the last round of public consultations before giving green light to the auction.
After a reunion of the Consultative Council, ANCOM's decision regarding the bidding procedure and tariffs will be completed and published in the Official Gazette.
The publication of the task book and the announcement for participation into the auction will take place no later than July 2, 2012.
Starting with this date, the interested parties will have 6 weeks to buy the task book and submit their applications. The price of the task book was set at RON 4,500.
The auction commission will announce, within one week, the candidates who make it into the next stage.
Four weeks since the candidates submit their applications, the bidding will begin.
The duration of the bidding process will depend on the number of rounds. ANCOM estimates that the final results will be made public in October.
STARTING PRICES
Licenses allocated for 15 years (2014-2029)
EUR 35 million per block of spectrum in 800 MHz
EUR 40 million per block of spectrum in 900 MHz
EUR 10 million per block of spectrum in 1800 MHz
EUR 4 million per duplex block of spectrum in 2600 MHz
EUR 3 million per simplex block of spectrum in 2600 MHz
Licenses allocated for 15 months
EUR 3.4 million per block of spectrum in 900 MHz
EUR 800,000 per block of spectrum in 1800 MHz
Otilia Haraga