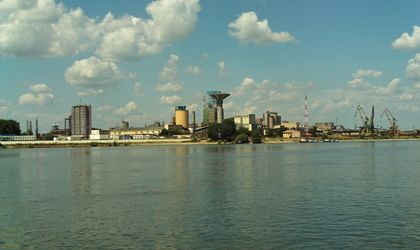 Romanian government approved Thursday the setup of a Romanian-Bulgarian project company to develop a hydropower plant on the Danube at Turnu Magurele – Nicopole, according to a memorandum obtained by Mediafax.
According to preliminary estimates, the new plant will generate 400 MW, which will contribute to Romania's energy security and lower the pressure for imports. Furthermore, the new project could morph into a new connection between Romania and Bulgaria.
Another objective to be achieved through the project is regulating the flow of the Danube, with positive effects for flood protection. The Government is also looking to hopefully revitalize the Turnu-Magurele region, as the project will create new jobs and lead to an update for the regional infrastructure.
The Romanian-Bulgarian project will need funding for the feasibility study, and the initiators are looking to the European Union to include the project in the EU's Danube Strategy list.
The initiators will also have to attract private investors for the rest of the money needed.