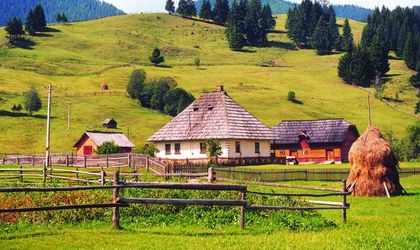 The numbers of nights in tourist accommodation establishments in Romania spent by non-residents stood at 5.2 million in 2017, up 8.9 percent year-on-year, according to Eurostat, the statistics office of the EU.
The non-residents accounted for 20 percent of the total nights spent in Romania last year, which climbed 6.1 percent to 26.8 million.
Meanwhile, the number of nights spend by residents in tourist facilities climbed by 5.5 percent to 21.6 million.
At EU level, the numbers of nights spent in tourist facilities is expected to have reached 3.2 billion, up by 5.1 percent versus 2016.
In 2017, Spain (471 million nights, +3.6 percent compared with 2016) retained its lead, ahead of France (431 million, +6.6 percent), Italy (425 million, +5.4 percent) and Germany (400 million, +2.7 percent).
The estimates include nights spent for business or leisure.
Almost all member states recorded an increase in the number of tourism nights spent by non-residents, excepting Luxembourg, which recorded a drop of 0.6 percent.