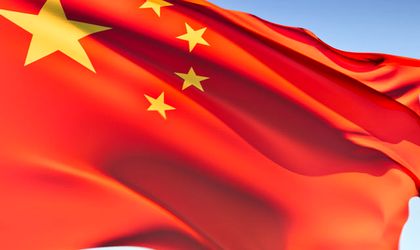 Romania registered a deficit of EUR 4.7 billion in trade in goods with Asia – Europe Meeting (ASEM) partners, according to the latest datasets published by Eurostat in July 14.
The study shows that Romania has exported to ASER partners goods valued at EUR 2.6 billion in 2015, while the value for the total imports made with ASER partners reached EUR  7.4 billion, which resulted in a deficit of over EUR 4 billion.
The 21 non – EFTA (European Free Trade Association) partner countries taking part in the Asia – Europe Meeting (ASEM) accounted together for more than a third of the EU trade in goods in 2015.
The ASEM partners accounted for 37 percent of the total international trade in goods of the European Union, with the share of the ASEM partners standing at 29 percent for EU exports and 46 percent imports.
The top five ASEM trading partners for the EU in 2015 were China, Russia, Japan South Korea and India. China was the leading destination for EU exports, registering 33 percent of the total EU exports to all ASEM partners, equivalent of EUR 170.4 billion. Russia was on second place, with 14 percent of the total EU exports valued at EUR 73.9 billion.
China was also the leading source of EU imports from the ASEM partners, representing 44 percent of all EU imports from ASEM partners, equivalent of EUR 350.4 billion. On second place was Russia, with 17 percent of total EU imports, valued at EUR 135.6 billion.
The highest EU deficits in trade with the ASEM partners in 2015 were recorded with China, despite registering large percentages in the total EU imports and exports. The deficits in trade between China and the EU reached the value of EUR 180 billion, while a significant surplus were registered with Australia (EUR 22 billion), Singapore (EUR 10.7 billion) and South Korea (EUR 5.6 billion).
Among the EU Member States, Germany was the largest exporter to the ASEM partners in 2015 (EUR 174.5 billion or 34 percent of EU exports of goods), followed by the United Kingdom (EUR 63.9 billion or 12 percent) and France (EUR 55.7 billion or 11 percent). Germany was also the main importer from ASEM partners, with EUR 127.9 billion or 16 percent of all imports.
The largest deficits in 2015 were registered in the Netherlands (EUR -91.4 billion), followed by the United Kingdom (EUR -47.3 billion) and Poland (EUR -23.8 billion).
The 11th ASEM Summit will take place on July 15 and July 16 in Ulaanbaatar in Mongolia.
Andreea Dulgheru