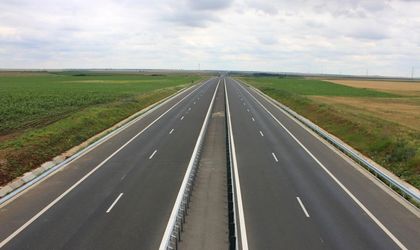 Romania needs to invest more than EUR 70 billion in order to expand and upgrade its infrastructure until 2030, but it has only around half of the amount, according to an Euler Hermes study, cited by Agerpres.
The study uses data from Romania's transport masterplan realized by the Ministry of Transport, which shows that the country dispose of EUR 36 billion to invest in its poor quality infrastructure network until 2030.
"Infrastructure remains a major bottleneck for the development of the sector and broadly for the national economy," the study says.
Romania is the 7th largest among EU member states in terms of population, but it has only 748 kilometers of motorways, less than Bulgaria, which is about half the size of Romania.
But even the small Romanian motorway network, which looks like a nonsensical puzzle to the unaccustomed eye, is split in two and the country has little chance to connect the two sides within the next decade.
Infrastructure quality is one of the factors that measure the competitiveness of economies, such as WEF Global Competitiveness Index, where in 2017 Romania lost six positions as compared to 2016, and ranked 68th in 137 countries.
From recent estimates, investment needs in Romania's transport infrastructure exceed 70 billion euros, while available resources by 2030 (according to the Transport Masterplan) are 36 billion euros.
Experts say that Romania should use multiple financial instruments in order to modernize its infrastructure, such as the Structural Funds and the European Strategic Investment Fund, as well as the use of public-private partnerships to better target projects to the concrete needs of developing the economy.
However, Romania's transport sector is developing rapidly due to high economic growth and booming consumer spending, according to the experts.