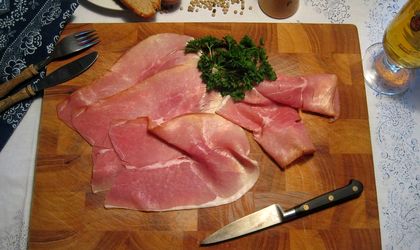 Romania imported meat and other meat products worth EUR 124.8 million in the first two months of the year, up 27 percent compared to the same period of last year, according to the National Institute of Statistics (INS).
Meanwhile, Romania's meat exports amounted to EUR 63.3 million, growing by 14.7 percent year-on-year.
Last year, Romania recorded a trade deficit of EUR 853.9 million in the agri-food sector. It expanded by 53 percent versus 2016, according to data from the Ministry of Agriculture and Rural Development.
Overall, Romania's exports reached EUR 10.88 billion in the first two months, up 11.6 percent y/y, while imports gained 13.9 percent to EUR 12.5 billion.