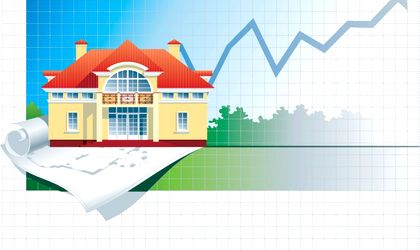 House prices in Romania reported the biggest fall among 42 countries in the world in 2013, namely 10.43 percent, compared with 5.96 percent a year earlier, according to a globalpropertyguide.com survey, based on average inflation-adjusted prices.
Using inflation-adjusted figures, the Global Property Guide's survey reveals that house prices rose in 27 of 42 housing markets which have so far published housing statistics.The more upbeat nominal figures, which are more familiar to the public, showed house prices rising in 31 countries, and falling in only 11 countries.
Romania was the world's weakest housing market during 2013 according to the survey, with house prices plunging by 10.43 percent, after annual house price falls of 5.96 percent in 2012, 6.99 percent in 2011, 22.08 percent in 2010, and 24.22 percent in 2009. 
At the opposite end of the spectrum, the Middle East's housing markets remain strong. After two years of spectacular house price rises, Dubai's housing market continues to grow stronger, with house prices soaring by 21.52 percent during 2013, after rises of 21.64 percent in 2012, and 6.3 percent in 2011. In Europe, half of the real estate markets are booming. In Estonia, the average purchase price of dwellings surged 16.55 percent during 2013, far higher than the meagre 1.59 percent growth seen in the same period of 2012. In Vienna, Austria, the residential property price index rose by 7.51 percent during 2013, its sixth consecutive year of continuous house price rises.
Other European housing markets still depressed
Greece (-7.26 percent);
Croatia (-6.27 percent);
Russia (-5.86 percent);
Spain (-4.38 percent);
Netherlands (-4.16 percent);
Poland (-3.55 percent);
Slovak Republic (-3.01 percent).