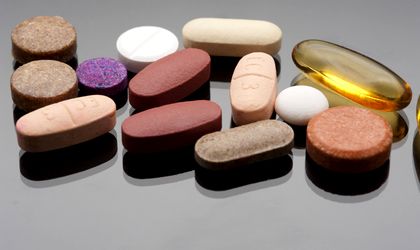 Roche Romania is changing the distribution model of medicines for the treatment of serious chronic diseases. The need to implement a new distribution model became apparent after the company received hundreds of requests in 2015.
According to a press release by the company, in 2015 several hundred patients, doctors, hospital managers and pharmacists notified Roche Romania about the lack of availability of certain products on the market. In response, the company developed together with its partners a new distribution model that will allow both hospitals and open circuit pharmacies to provide patients with the necessary medicine without disruptions and in the quantities needed.
"Patients are at the centre of our activity. We believe it is crucial for them to have access to the medicines they need, in good time and in the best conditions" Roche Romania General Manager Martine Draulette said in the press release.
The new distribution model is introduced for the first time in Romania and is inspired by similar success stories implemented in other EU member states. It offers patients access to the medicines through the "Directly-at-pharmacy" program, part of the new distribution model. By calling the free number 0800 390 090,  Monday to Friday, between 09:00 – 18:00, patients will have access to the Roche medicine that was prescribed to them, via a partner pharmacy.  The "Directly-at-pharmacy" program is available only for Roche medicines for the treatment of cancer and rheumatic conditions that can be distributed in ope circuit pharmacies.  The program is open to all pharmacies.
Roche Romania is the Romanian subsidiary of the Swiss pharma company Roche, one of the key players on the pharmaceuticals market. As of 2015, the company is present in 100 countries and employs more than 90,000.
Georgeta Gheorghe