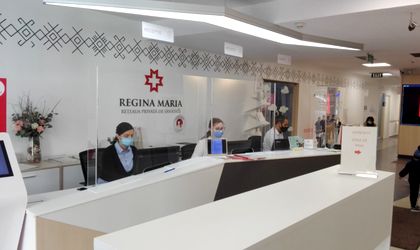 Since the beginning of the pandemic, REGINA MARIA – The Private Healthcare Network has made exceptional efforts to reduce the risk of COVID-19 infection and has supported patients and authorities through safety initiatives. The private operator continues these steps and comes to support infected and cured COVID-19 patients by providing free medical services for health monitoring.
Within the POST COVID Clinic program, REGINA MARIA launches three comprehensive packages to simplify patients' access to monitoring. Wishing to open the path to the proper management of cured patients, REGINA MARIA offers free access to a medical history package, at national level. Patients will thus be able to talk to a general practitioner who will assess their case and indicate all the necessary investigations and tests. The free package also contains a series of first-line tests, which can assess the patient's general health status.
Over 95% of the Network's health subscriptions include basic services in post-COVID monitoring. REGINA MARIA subscribers that are cured of SARS-Cov2 infection can start the health assessment program, free of charge.
"Patient safety has been and remains our top priority. Out of the desire to be close to our patients, we offer free access to post COVID monitoring services. We particularly address the most vulnerable who do not access medical services in the private system and we urge them to register to benefit from this free package. Talking to a good doctor trained in monitoring post COVID patients is the first step in overcoming this difficult period", says Fady Chreih, CEO, REGINA MARIA – The Private Healthcare Network.
Regardless of the form of disease, all patients infected with the new coronavirus should monitor their health status, since this disease could have consequences. Monitoring of patients cured of COVID-19 may consist of imaging investigations – chest CT – and a series of blood tests recommended by the physician.
Patients who want to benefit from free packages can register on REGINA MARIA website and will be contacted by a Call Center operator. Consultations from the POST COVID Clinic can be accessed in all REGINA MARIA polyclinics in Bucharest and throughout the country. Following the anamnesis, the doctor evaluates the patient's case and prepares the medical report that includes the necessary indications for possible tests and imaging investigations.
As early as May of this year, REGINA MARIA launched the first integrated post-COVID monitoring program, sounding the alarm on the importance of monitoring patients cured of the new coronavirus infection.