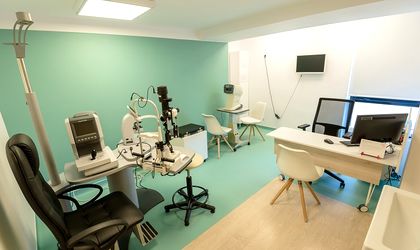 After 10 years of being present on the medical services market in Cluj-Napoca, the Regina Maria Health Network has finalised the first private hospital with integrated services in the city. The hospital, whose construction started in April 2017, is the largest investment in the country's health network. The total value of this investment project exceeds EUR 18 million.
The new hospital is located in the city center. At the moment, the whole medical campus of Regina Maria Cluj has 423 employees, of which 184 are medical staff, and the company also plans to engage in further employment next year.
"I am honored to coordinate the team of doctors at Regina Maria Hospital in Cluj. The hospital will treat adults and children with the benefit of a monobloc hospital, where, from diagnosis to the treatment of the most complicated cases, they bring in multidisciplinary teams that will work together to solve the individual cases. I think the future is patient-centered medicine and I am sure that along with my colleagues, we will continue to honor the long-standing medical tradition of Cluj. We build a doctor-patient relationship based on trust, dignity and mutual respect. We provide a viable alternative, through experienced professionals, facilities and accommodation conditions, to patients seeking healthcare in Western hospitals," said Constantin Ciuce, medical director of Regina Maria Hospital in Cluj.
With an area of ​​over 7,000 square meters, the construction occupies seven levels: ground floor, four floors and two underground floors. About 170 people worked for the hospital.
The company has been present on the medical services market in Cluj-Napoca since 2008 and reported steady increases from year to year. The number of clients who have accessed the medical subscriptions offered by Regina Maria is over 35,000.