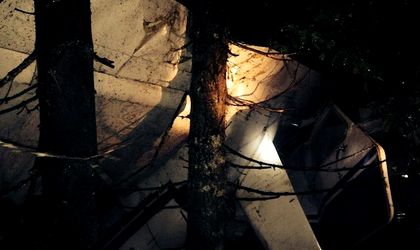 Catalin Chiper, state secretary within the Ministry of Internal Affairs, was dismissed today following the authorities' poor management of rescue operations after an airplane carrying medical staff force-landed in western Romania, PM Victor Ponta announced. It took more than six hours for the rescue teams to locate the actual site of the crash and reach the plane's seven passengers, two of whom died. The handling of the rescue operation was strongly criticized by many including Ponta, who admitted it was "a failure" and that public indignation was justified.
Aleodor Francu, the general director of the Romanian Air Traffic Services Administration (ROMATSA), and Bogdan Donciu, the company's operations director, resigned shortly afterwards. An initial governmental report on the incident found ROMATSA to be the main party responsible for the delay suffered by the rescue operations. The PM had previously called for Francu to be replaced, along with Marcel Opris, head of the Special Telecommunications Service (STS).
Ion Burlui, head of the General Inspectorate for Emergency Situations (IGSU), also resigned in the wake of the disaster.
The BN2 aircraft, which was carrying seven passengers, force-landed last Monday in an unpopulated area in the Apuseni Mountains, western Romania, due to unfavorable weather conditions, according to preliminary data. Pilot Adrian Iovan was found dead and another passenger, medical student Aurelia Ion, died on the way to hospital. The plane was carrying medical staff from Bucharest to Oradea to collect a transplant liver.
Read more in next week's the print edition
Simona Bazavan