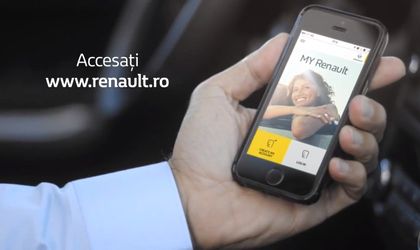 Pastel agency extends its collaboration with Renault Commercial Romania to a regional level for the campaigns developed on the post-sale side. Following a pitch for its winter campaign, Renault Central decided that  pastel's proposals can be used for the Romanian, Russian and Bulgarian markets.
Up to now, the agency has provided design, video, digital and events for Renault group.
"After 3 years of collaborating at a local level with the Renault group we began to understand very well the company's values and to communicate them in all of the graphic materials and developed concepts. But that fact that at a creation level we lead Renault even outside the country's borders confirms to us the importance of the brand's deeper understanding and the extra knowledge about the consumer and the specific of the other countries in order for them to answer to the communicational needs at a regional level," said Dana Nae Popa, managing director of pastel.
The teams involved in the projects were:
Pastel: Irina Gingu, Creative Director; Adrian Sandu, Copywriter; Gratiela Palan, Account Specialist; Cristina Oncescu, Senior Strategic Planner; Mihaela Stoica, Client Service Director
Renault Commercial Romania: Raluca Marin – Manager BtoC et Communication APV.
Romanita Oprea