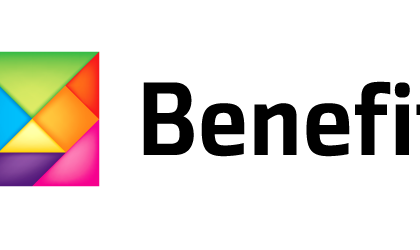 BenefitOnline.ro, the largest extrasalary benefits platform for Romanian employees, doubled its business in 2018 to RON 32 million. Over 110,000 employees from over 250 industry-based companies such as IT, automotive, banking, share-service and telecom use the BenefitOnline.ro platform to choose their extra-salary benefits themselves. The platform offers over 3,000 unique extrasalarial benefits from over 1,800 providers.
"Businesses in 2018 continued to maintain the trend in recent years, doubling them over the previous year. Turnover went up to RON 32 million, with a profit of approximately RON 2 million. For the current year, we aim to achieve a turnover of minimum RON 50 million," says Stelian Bogza, co-founder of BenefitOnline.ro.
The evolution of the number of users in the platform in the last few years has had the same pattern, with the number doubling from year to year. Currently, more than 110,000 employees that account for more than 3 percent of the total number of employees in the Romanian private sector use the platform.
"This rising trend shows that the Romanian market is well-educated in the spirit of the flexible benefits, and companies are increasingly looking at the employees' needs in terms of benefits. Trends for the coming years can only be positive and we estimate that for the current year, the number of users of our platform will increase to about 160,000, and within 2 years we intend to reach 250,000 users on the platform," says Stelian Bogza.
Last year, BenefitOnline made partnerships with 65 new companies, most of which are in IT, call center and BPO services, banking and production.
For 2019, the company also aims to diversify the list of employee benefits. One of the directions is to purchase subscriptions or tickets to shows, concerts, cinematographic projections, museums, festivals, films and others, following a legislative change that brings to light the new cultural vouchers that can be given monthly or occasionally.
Another development direction of the company is international expansion. BenefitOnline initiated in 2018 multiple discussions with companies in Bulgaria and Serbia, the markets they target for expansion.
The company currently has 21 employees and plans to increase its team to 25 employees this year.