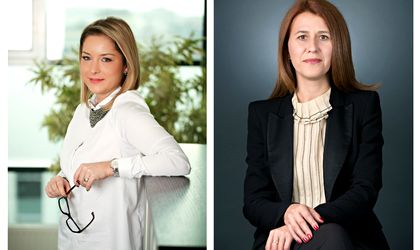 Over 1,000 premium and premium plus apartments are scheduled to be delivered in the next two years, a study by Cushman & Wakefield Echinox said. Accordingly, over 40 percent of premium and premium plus scheduled to be delivered within the next year have already been purchased.
Cushman&Wakefield Echinox released the 2nd edition of the 'Bucharest Premium Residential Market' report on June 8. The report analyses the evolution of the premium market of new residential units located in the central northern part of Bucharest in 2016.
According to the study, in the past few years, the stable economic and political environment, sustained by an increase in the average monthly income, private consumption, tax cuts and a drop in unemployment rate, contributed to the development of the real estate market on all segments, including the premium residential sector.
In 2016, the most active areas in terms of premium residential development were Kiseleff and Aviatorilor, representing 35 percent of the number of units completed in the capital's premium locations in the central and nothern areas, the study shows. Most ongoing construction works are conducted in the Floreasca and Herastrau areas.
Given that the northern area of Bucharest has become an important office destination, it is expected that the investors will be determined to develop premium residential units in the area. At the end of 2016, the number of units în development stood at approximately 1,000 units. The prices if apartments located in premium and premium plus areas vary between EUR 1,700 and EUR 3,500 for a square meter. Primaverii area is the most expensive area per square meter (EUR 3,500), the study reveals.
At end 2016, approximately 70 percent of premium and premium units completed during that year were traded. As regards the availability of premium and premium residential units scheduled for completion in 2017 and 2018, approximately 40 percent have already been purchased. Most of the available apartments for sale are located in residential projects to be delivered this year, or 60 percent of the total units scheduled for delivery in 2017. For the year 2018, the availability of apartments is lower, with only 53 percent at the moment.