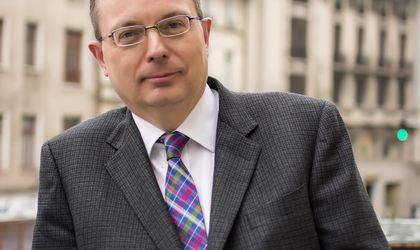 Orbis has announced expansion plans in Eastern Europe and changes in its development team. The company will open eight hotels in the upcoming few months in the region, including three in Romania, and the hotel operator has 40 contracts in the pipeline.
"On one hand, Eastern Europe is a large market with one of the highest GDP growth in Europe, generating a strong and still rising demand for business & leisure hotel services. On the other hand, we clearly see that developers and investment funds that have stayed away from the hotel-related projects in the past, are now recognizing a growing profitability in hospitality industry not only in Poland but in the whole Eastern Europe region. We want to speed up the asset-light development and make AccorHotels brands even more visible in the region and in new emerging markets such as Serbia, Croatia, Romania, Slovenia or Bulgaria. Therefore we have reorganized our development team in the region so that we can better achieve our goals, " says Gilles Clavie, CEO of Orbis.
The new hotels that will open are situated in: Romania (Mercure Sighisoara Binderbubi, ibis Styles Arad, Mercure Bucharest Unirii), Serbia (Mercure Belgrade Excelsior), Bosnia and Herzegovina (Novotel Sarajevo, MGallery by Sofitel Tarcin Forest Resort &Spa), Macedonia (Mercure Tetovo) and Hungary (ibis Styles Budapest Airport).
Frank Reul (photo), who was Orbis & AccorHotels Area general manager for Romania, Bulgaria and Macedonia since 2014, has been nominated as head of development of Orbis and will lead all the group's asset-light development activities in Eastern Europe.
At the same time, the responsibility for acquisitions and new subsidiaries development remains in charge of the Orbis Asset Management team – lead by Dominik Sołtysik with close cooperation with Reuls's team.