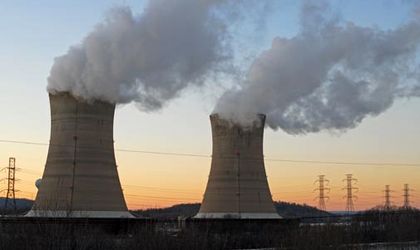 Nuclearelectrica is getting ready for a developing on its own a nuclear plant in Cernavoda if the agreement with Chinese company CGN for the development of reactors 3 and 4 will not be completed, according to the state secretary at the Ministry of Energy Doru Visan.
"The big investments in the energy system – which are for the long term, 10 years or more – are needed, even mandatory. In this extremely unstable context generated by this transition (from fossil fuels to renewable energy, the nuclear power becomes very important. We must further develop at least one or two nuclear capacities in Romania. The materialization of the negotiation (with China General Nuclear Power Corporation), if it is done, will go for 2 new capacities. In the scnario that it is not materialized, we take into consideration building one new nuclear plant," says Visan, cited by Agerpres.
The official acknowledged that the agreement with CGN may not be finalized due to the conditions demanded by the Chinese company.
"There is a scenario in which the final agreement with CGN is not signed because there is a partner that imposes some things that can or nannot be done. In my opinion, if we create the investment framework, ie CFD (contract for difference), I think the partner should sign," added the representative of the Ministry of Energy.
He estimated that the existing pressures on coal production will move in the future on natural gas, which is why Romania has to develop its nuclear units.
"I wanted to emphasize the need to further promote nuclear energy in Romania, as the basic energy we need. The current coal pressure will move for over 10 years on the gas," says Visan.