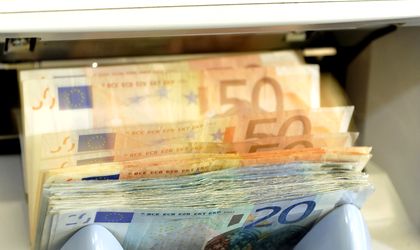 The amount of rejected debit payment by local banks to Romanian companies rose by 6 times in March compared to the previous month and reached a 3-year high level mainly due to default on promissory notes.
The amount of rejected debit payment reached RON 1.28 million (EUR 269 million) in March, compared with RON 211.1 million in February. In fact, the amount of rejected debit payment was quite stable during the last year, fluctuating between RON 100 million and RON 275 million per month in 2018 and in the first two months of 2019.
The main cause of the surge is the increase of default on promissory notes by 6.1 times month-on-month in March up to RON 1.27 billion. The amount of default on cheques and bills of exchange is much smaller, of RON 9 million and RON 3,400, respectively.
However, the amount is still smaller than the peak reached in May 2015, when the amount of rejected debit payment totaled RON 2.6 billion.
According to a recent BR analysis, rising borrowing costs could hit Romanian companies due to structural problems. The main reason is the low level of operating profit, coupled with the aggressive policy of paying dividends.
"In the context of rising financing costs, some companies will find themselves in a very difficult situation, as operating profit will become insufficient to cover interest on loans," financial analyst Iancu Guda cautioned.
The situation worsened in 2018 due to higher inflation, which hit a five-year high of 5.4 percent in May and June, and wage pressure, translating into higher expenses for firms.
"In addition to increasing insolvencies, companies will be tempted to extend supplier payouts using the rise in lending rates as an excuse, and Romania already has the highest payment terms in the region," Guda told Business Review.
In this scenario, Romanian companies could enter into a vicious cycle of commercial credit, using suppliers as creditors. Goods or services are received on deferred payment terms, so suppliers face higher risks of non-payment.