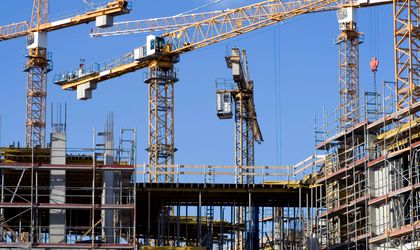 The number of new homes built in Romania continues to grow at a fast pace this year but a new trend is seen on the market as cities concentrate most of the new residential buildings.
Official data show that 27,204 new dwellings were completed in Romania in H1 2019, up 18.2 percent against H1 2018.
Unlike previous years, when more than 40 percent of new dwellings were built in villages – where around 45 percent of Romanians live -, there is a new clear trend in the local market as 61 percent of new homes built this year are located in urban areas and the share of rural areas fell below 40 percent for the first time .
During the last few years, a steady trend was observed, by the pace accelerates this year as developers now focus on the more prosperous upper- and middle-classes living in the big cities like Bucharest, Cluj, Timisoara or Iasi.
In 2016, 46.6 percent of new homes were built in rural areas, but the share gradually declined to 45.1 percent in 2017 and 41.6 percent in 2018.
Last year, 59,725 new dwellings were completed in Romania, up 12 percent compared with 2017 and the highest number since 2009.
During the last ten years, around 500,000 dwellings were built in Romania, the highest number – 67,255 – in 2008.