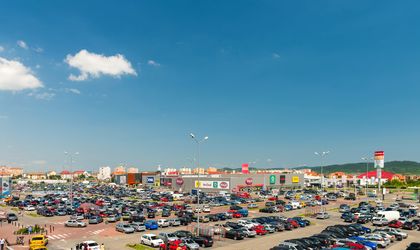 New Europe Property Investments (NEPI) will invest EUR 20 million in 2017 into revamping and extending the Sibiu Shopping City mall in Sibiu, center Romania, according to company data.The announcement comes after the South- African developer bought the project for EUR 100 million this summer from investment company Argo Group.
"The retail area will be redesigned and reconfigured by adding a new level covering approximately 11,000 sqm which will feature 50 new stores as well as an entertainment and food court area," according to company representatives. Another 40,000 sqm will be refurbished as part of the same process. Given the extension, the mall increases its retail area to 90,000 sqm which will make it not only the largest shopping mall in the region, but the largest Romania, according to the developer.
Sibiu Shopping City's tenants include Auchan Carrefour, Mobexpert, Leroy Merlin, Altex, Flanco, Decathlon, Hervis, H& M, New Yorker, Deichmann, Humanic, DM and Takko.
NEPI is the largest developer on the local market. Its retail portfolio includes other projects such as Mega Mall, Promenada Mall and Iris Titan Shopping Center in Bucharest. Outside the capital the developer owns projects in Constanta, Timisoara, Deva, Galati, Pitesti, Targu Jiu, Turnu-Severin and Buzau. The developer also owns several office schemes.
Simona Bazavan