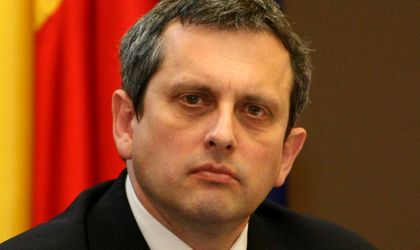 Romania's GDP per capita adjusted to purchasing power parity reached 50 percent of the EU average in 2012, and the local economy will have to outpace EU growth by 2 percent in the next decade to reach 60 percent, said Valentin Lazea, chief economist at the National Bank of Romania (NBR), during a risk conference organized last week by credit insurer Coface and Mediafax.
[restrict]
Lazea said that the poorest states to have joined the Euro zone were Estonia in 2011 with a GDP per capita (adjusted to PPP) of 66 percent of the EU average and Latvia in 2014 with 60 percent.
"It is less probable that the Euro zone will open its gates to a candidate-state that has a GDP per capita below these levels, because it would create additional problems for itself and the respective state," said Lazea, who added that this was his personal opinion, and not that of the central bank.
Over recent years, Romania's policymakers have commented that Romania should join the Euro zone by the end of this decade. Many prices in the local economy are already expressed in euros and around 70 percent of Romanian exports go to the 18-nation Euro zone bloc.
The economist said that monetary and fiscal policies can only "temporarily stimulate" GDP growth above potential.
"For long-lasting sustainable growth, policies in the sphere of the real economy, which can enhance the three mentioned factors (e.n. capital, labor market and productivity), are required. He said that the country's current potential GDP growth stands at around 2 percent annually and is linked to agricultural output.
Any EU member aiming to join the Euro zone has to meet the five criteria outlined in the Treaty of Maastricht. They include a rate of inflation below 3 percent and national budget deficit and national public debt of below 60 percent of GDP.
EU funds key for growth
Romania is currently doing poorly in all the fields that could help it increase its GDP per capita. Foreign direct investments, which are the main component of capital, grew by an average of EUR 2.3 billion per year over 2009-2013, from EUR 7.2 billion on average from 2004-2008. Lazea said that the absorption of EU funds, which should have plugged this gap, only started to pick up last year.
The country is also dealing with a shrinking labor force due to falling birth rates, while the overall efficiency of the economy remains below that in the EU. For instance, Romania has to use double the amount of energy per unit of GDP compared to the EU, despite progress in improving efficiency.
Electronic payments make up less than 10 percent of all payments against 90 percent in Poland. Furthermore, Romanian pupils fare poorly on the Pisa test, which examines 15-year olds' math, science and reading abilities. Out of 65 countries that were analyzed in 2012, Romania came 45th in maths, 49th in science and 50th in reading, far below other states in CEE.
Lazea outlined some measures that could boost growth, such as the enhanced absorption of EU funds, and increasing the participation of the elderly in the labor market. He added that more high school graduates in rural areas need to get into college and teachers' pay should be connected to pupil performance.
Ovidiu Posirca
[/restrict]