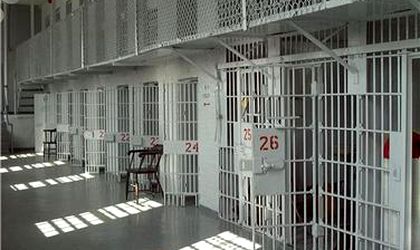 The Ministry of Justice has put up for public debate the emergency ordinance draft on pardon and amnesty. The ordinance grants full pardon to those sentenced to less than five years in jail as well as sentences with penalty imposed by the court, with the exception of old offenders as well as those sentenced of violent crimes, sex offences, corruption and more.
According to the first paragraph of the draft ordinance, those sentenced to up to 5 years în jail as well as sentences with penalty imposed by the court will receive a pardon. The second parahraph states that sentences of those older than 60, pregnant women or those who are providing for children younger than five will be reduced by half. Those diagnosed with terminal ilnesses can see their sentence cut in half or will receive a full pardon, after being subjected to medical checks.
The third article of the ordinance on amnesty and pardon states that the provisions do not apply to those sentenced for repeated offenses and those who are repeated offenders with previous convictions and pardon "is subject to the payment of compensation to which the convicted person was forced by final judgment within one year of release."
Those sentenced of offenses against state security, murder, grievous bodily injury, blows causing death, deprivation of liberty, tresspassing, extortion, sexual offenses, robbery, piracy or breaking out of prison. The draft also excluded from pardon those convicted of offenses such as taking or receiving bribe, influence peddling, human trafficking, drug trafficking, computer fraud.
Will not benefit from pardon those convicted of several offenses regulated by special laws, including Law 78/200 on preventing, detecting and punishing corruption.
Occupancy rate of Romanian prisons stand at over 150 percent and in eight of the 44 of them the occupancy rate stands at 200 percent.
Georgeta Gheorghe