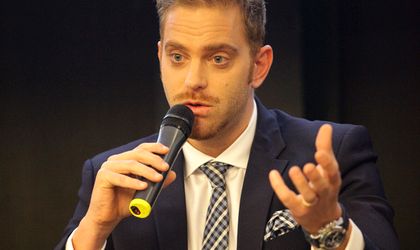 Government funding program for startups Start-up Nation will continue next year too, Minister for the Business Environment Ilan Laufer announced at a conference organised by the Romanian-German Chamber of Commerce and Industry (AHK Romania) . 
The Start-up Nation program will continue in 2018 too. According to Laufer, "the maximum grant is RON 200,000, we have two sources of funding, we have RON 500 million that come from European grants and RON 1.2 billion, budget credit. Overall, the program has RON 1.713 billion. More than 75 percent of those who applied for Start-up Nation are young graduates, from 2012 and until now. 45 percent of the number of entrepreneurs who applied are women and I believe it is a European first. We had set the goal to fns 10,000 start-ups. I believe that this year, with the budget that we have, we will manage something over 9,000, because not all have reached the ceiling," Laufer explained.
According to Laufer, the Romanian government remains flexible when it comes to the Romanian business environment. "Although a government wants it and has a governing program […] voted in the Parliament, in this case too it is necessary to consult with the business environment and I believe there is a will and efforts are made to reach a common ground. Romania is a very stable and predictable country. Although some want to say it is otherwise, evidence shows that when it comes to something concrete, things are analysed very thoroughly and no measures are taken without the a consultation with the business environment," Laufer said.
Dragos Anastasiu, AHK Romania president argued that "fiscal innovations" have an impact on the chambers' members. "Not all startups in Romania immediately think they must go abroad, they stay in Romania instead. We are going through an interesting period, but also troubled one," Anastasiu argued. "There are many innovations in the fiscal sector that also touch us. We […] are maintaining this conversation with the leadership in a responsible way, so that what we always stress is the predictability, a long term view, [because] it is better to think three times and act one upon it," Anastasiu said.