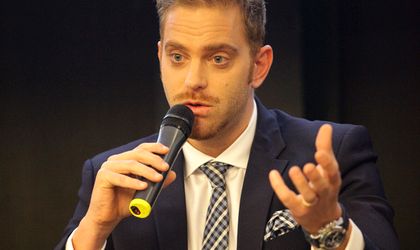 Government program Start-Up Nation attracted over 19,000 business plans, Minister for the Business Environment Ilan Laufer said on Monday. The next edition of the program will take place in 2018.
According to Laufer, 70 percent of the programs were submitted in the five days before the deadline. Out of the total of 19,296 business plans submitted, 2,926 were from Bucharest and 2,289 from Cluj. A small number of them, 270, were not properly registered.
"I am convinced that we will have a 100 percent absorption of both the European funds and the funds allocated from the state budget, and those who get the signed financing agreement do not have to bring money from home or provide guarantees. There is a Guarantee Fund for these projects, and these days we are negotiating with banks so that the cost of funding is low. The beneficiaries will not pay for the money taken by the loan, Ilan Laufer explained.
According to the data presented on Monday, out of 19,296 business plans submitted to the Start-Up Nation, 3,983 obtained 100 points, 4,566 a score of 95 points, and 104 of them received 90 points.
The Minister said that within two weeks the signing of the financing agreements for the approved plans is to scheduled begin.
At the same time, 8,553 business plans could be financed from the budget allocated to this Start-Up Nation stage, equivalent to the creation of 20,956 new jobs. The next stage of the program will run in 2018, added Ilan Laufer.
The Start-Up Nation program has a budget of RON 1.7 billion this year and each project can receive up to RON 200,000.