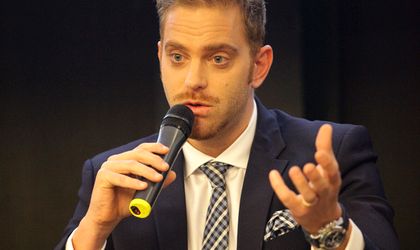 The new law on public-private partnership could enter force by 1 October, Minister for the Business Environment, Trade and Entrepreneurship Ilan Laufer announced today at the annual meeting of Romanian diplomats.
The public-private partnership is one of the measures of the governing program I spent a lot of time on in the past two months, Laufer told the audience. "The prime minister asked me in the first week since I took office to complete the new text of the law, which is a simplified one, within 30 days. It is a simplified procedure, but he said that on 1 August alongside the modified text we also want the norms to apply it. In Romania, unfortunately, this has happened before. We have a new law, but it cannot be enforced because the norms are lacking," Laufer said.
"I look around and I see representatives of several associations that took part in the amendment of the law and the drafting of the norms. This week we are waiting for several amendments and the last observations for the draft law," Laufer explained.
According to the minister, the text of the law has been very well received. "PPP is something extremely attractive for the private market. It is a sure investment. Those who enter in a public-private partnership believe they will make a considerable profit without taking on major risks. We want the new law of public-private partnership to be enforced by 1 October," he added.