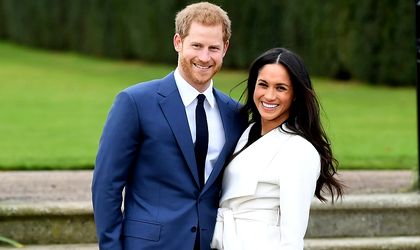 The Kensington Palace has announced that the Duchess of Sussex is pregnant and is due to give birth next spring, the BBC reports. Their baby will be seventh in line to the throne.
Meghan (37) and Prince Harry (34) got married five months ago, and the announcement said they were "delighted to be able to share this happy news with the public."
Meghan is thought to be around 12 weeks pregnant and rumors of her expecting a baby began last week at Princess Eugenie's wedding, when she wore a long, dark blue coat that was believed to be designed to cover her pregnancy.
The couple are starting their first official royal tour since their wedding, in Australia and New Zealand.
In an interview in 2016, Meghan had talked about the fact that becoming a mother was on her "bucket list", while Harry said in their engagement interview that he hoped they would start a family in the near future.
Harry and Meghan met on a blind date, arranged by a mutual friend, and got engaged 16 months later.