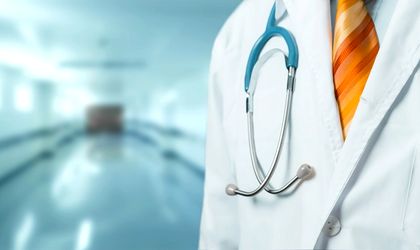 Any company or business has intricacies that they must fulfill to be considered stable and prosperous. However, most of the effort comes from the reputation of the workplace. Especially in a medical health service, this reputation can be hard to maintain, and it will demand a lot of work and attention from the workers.
In light of this situation, they decide to hire a reputation management business that maintains the reputation you need to receive business. For example, you may learn more about how important your reputation is with HIP creative agency if your company is a medical services one.
By knowing the capabilities of reputation management, you will understand why many turn to these online services.
It's The Digital Age
If you were to describe the current times in just a few words, you would probably mention technology and the internet. The internet is one of the greatest innovations that society created as it makes information accessible and convenient when paired with the different forms of technology.
Portable computers have evolved into high-performance laptops, and contacting businesses and companies has now improved by relying on simple telephone calls. Emails and websites where you may voice your concern exist, making the system much more efficient in a short amount of time.
Ultimately, all businesses rely on these two factors. Some may go even further, saying that a business without technology is not a business at all. This may have been false fifty years ago, but the times are rapidly changing. Technology is the fastest way to monitor any news or customer reviews regarding the business you are doing. Considering that most people receive their information online, it can be a big blow to your company if you don't use it.
A Good Business Built On Trust
Much like any business, healthcare professionals rely on a rock-solid aspect called trust, and this trust comes from two sources: the past customers and the potential customers. As a result, the amount of trust that a healthcare office should have outweighs many other types of businesses as they deal with people's actual health.
Past patients are the key to running a successful healthcare office as they will determine the reputation of your business. They are the people who will voice out what kind of service was offered and how employees gave it. Especially on the internet, people will talk about the general environment and spread the word. This is a set factor for any patient or customer purchasing a service.
However, with an exemplary reputation management service, you can shape it in the way you want it to be while positively influencing the patients' perception.
Diligent Vigilance
Speaking more on the services they provide, a reputation management company should change you to be vigilant. A part of their service involves feedback loops which are the first line of defence of any assistance. These loops include reactions, posts, and comments on social media, but they could also come in blogs and articles disclosing information about the location.
As most of us are aware, information on the internet is taken literally, and even the slightest negative comment will drastically decrease the amount of business received. However, businesses involving health care has a reputation to uphold, and the clarification of misinformation is a great benefit for the company.
In some instances, there are justifiable claims online which require some form of attention. The services may not be up to the standard of the patient, and this is sure to decline the business. However, part of being vigilant is transforming the industry for the customers. This cannot do without the information that is provided by the reputation management service.
Not only is reputation management critical simply because of the need to innovate, but it helps companies take their service to the next level. This desire is to develop a trustworthy reputation online as information is heavily distributed in that area. On the other side of the spectrum, the business should be vigilant of the information and reviews circulating online.
Reputation is one of the essential parts of every business, and you are sure to reach that success with a reputation manager.