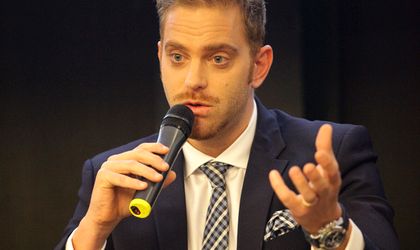 Several big companies will relocate their operations in Romania by year-end, attracted by Romania's advantages, such economic growth, wages level, unique quota and potential of internal market, said Ilan Laufer, Minister of the Business Environment at a conference on SMEs development.
"In the current global context, Romania became a more attractive destination for foreign investors and I say this from the countless discussions that I have with foreign companies that want to come in Romania; there is movement to Central and Eastern Europe, and Romania is in a better position than a few years ago when unfortunately, out of the many projects that came in this European area, a pig part reached Hungary, Czech Republic, Slovakia and other countries that offered better solutions, at least that was the perspective of investors. You'll see that until the year-end, even several big companies will announce the relocation of operations in Romania, because Romania has a high potential," said Laufer.
He reminded Romania's big potential remains in the IT sector.
He said that a big advantage of Romania is the 5.8 percent economic growth in the first semester, adding that the biggest part of it comes from industry.
"Secondly, it's the macroeconomic stability. No matter the discussions between the private environment about the measures that the Government wants to implement, there is stability in Romania which is appreciated by the investors and Romania is ranked by all rating agencies at a high level, which means that we are in a good direction. Another advantage is the unique quota," said Laufer.
"Moreover in the Brexit context we have many new potential investors and I want to say that there are investments from the USA, up to Japan and China and other countries that currently have investments in UK. Romania already receives constant requests, including us, through InvestRomania, at the Ministry, but even companies that work independent in the market have more and more requests in this respect," concluded Laufer.
However, he admitted that Romania is weak in terms of national competitiveness, as well as of demographic trends.