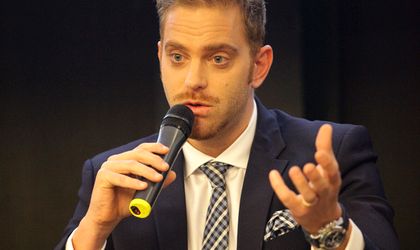 The public-private partnership draft bill will be adopted for sure until the end of the year and will be approved including as bankable draft bill, said Ilan Laufer, the minister of business environment.
"Romania offers today the biggest state aid as value, compared with the neighbouring countries, and this is extremely attractive. We are closing to the end of debates for public-private partnership and I thank World Bank for the aid given in the work group that we led, and to the others that attended: European Bank for Development, coalitions. For sure until the end of this year, the public-private partnership will be adopted. It's a very important element for the investors that I meet with in foreign countries and many people will understand what can be done in Romania, so that in short time will be a legal framework. I simplified very much the procedure in the form that we proposed, there is a limit which is decided in the end, until a project reaches the Government.  The law that we initiated is very good and will be approved as bankable draft bill, which is very important for us, as a country," said Laufer.
Two weeks ago, the minister for business environment said that the public-private partnership draft bill has an ideal form and will be implemented in October.
"I put up the draft bill into public debate approximately months ago, we want to have a wide public debate on this topic. There were world prestigious institutions, from World Bank, European bank for development, NIS (National Institute of Statistics), AmCham representatives, the representatives of Romanian state institutions," said Laufer.
The public-private draft bill was put up to debate in the Government in the first session at the beginning of August.
Join the 4th edition of Foreign Investors Summit and discover new ways in which the private sector and public authorities can further integrate their cooperation to secure the country's growth story going forward.